SIB Info Tech provides the best customized solution for your business problems. We develop incredible applications that quench all your needs. Our rich experience in this very field enables web entrepreneurs and businesses to develop platforms with vigorous functionality. We have the potential to combine technology with innovative thinking. We ensure that our customers get effective database-driven websites and applications that best suit their needs. Our developers are well versed with modern development tools and practices. Our expertise programmers have a reputation for:
• Server side scripting (PHP/ASP/ASP.net/ColdFusion)
• Client side scripting (JavaScript/VB script)
• Database designing (MySQL/MS SQL Server/MS Access)
• Other programming work (XML/Ajax/JavaScript/VB Script)
We have the grit and vitality to serve you in best possible manner. The most important element of custom application development is the planning and a better strategy. We do the same so that the final product is simply the cream of the crop.
Have a Project on mind?
We can help you bring your ideas to life. Let's talk about what we can build and raise together.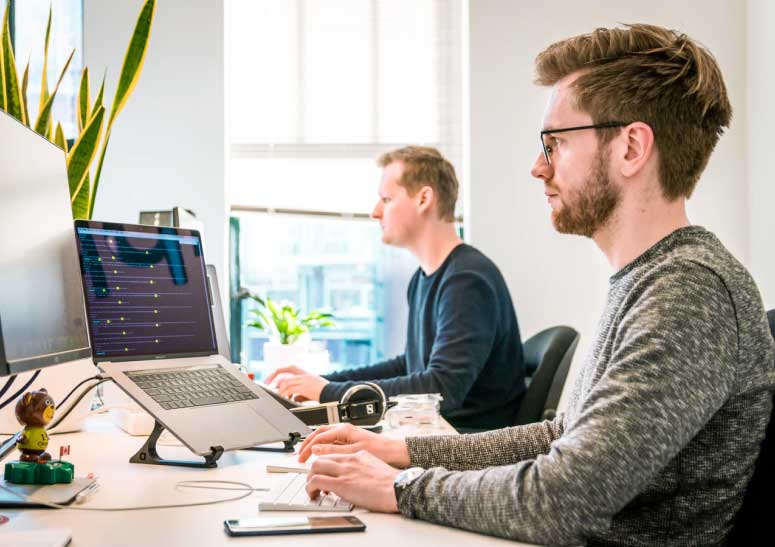 Let us together build a flourishing business
When connected with us, you aren't growing your business alone. We have your back and put in our best to contribute to the growth of your entire team and organization. So, if you are looking for the right agency that'll help you build a good online presence and bring in more conversions and revenue, we are right here!